Plain and simple...I love to read! Go ahead and click on the "blog bling" below to view the blogs that I read on a consistant basis.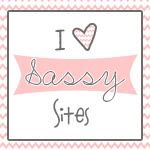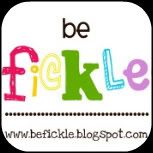 And here are a few more fabulous blogs that don't have buttons:

Skinny Taste
Point-less Meals
Herding Cats
The Bloggess
The Undomestic Goddess

And really...don't think that I spend all of my time on the internet either. I love to pick up a book and actually read it. I recently finished the "Fifty Shades of Grey" series. Now that I have moved on from my mommy porn, I am in the hunt for something else that will captivate my attention.
So while I may not have anything on my nightstand at the moment, here is a list of a few of my favs:
Anything (I mean any book that he has ever written - not the title) by James Patterson
Fifty Shades of Grey (series) by E.L. James
Change of Heart by Jodi Picoult
My Sister's Keeper by Jodi Picoult
Harry Potter (entire series) by J.K. Rowling
A Tale of Two Cities by Charles Dickens
The Hunger Games (entire series) by Suzanne Collins
And here are a few books that the babes and I love:
How Many Kisses Do You Want Tonight? by Varsha Bajaj
The Polar Express by Chris Van Allsburg